Wings Advocacy
is
 a non-profit in Santa Cruz County dedicated to supporting individuals out of homelessness. I'm collaborating with the organization to design a web and mobile app that will facilitate coordination and communication between its members.
Time Frame:
Work in Progress     
Team:
Monica Guerrero     
Tools:
Keynote, Purple App
Problem
Wings
wants a more efficient system than what is currently used to coordinate tasks and communicate information between case managers, dispatchers and volunteers. The current system is based on google forms, sheets and email.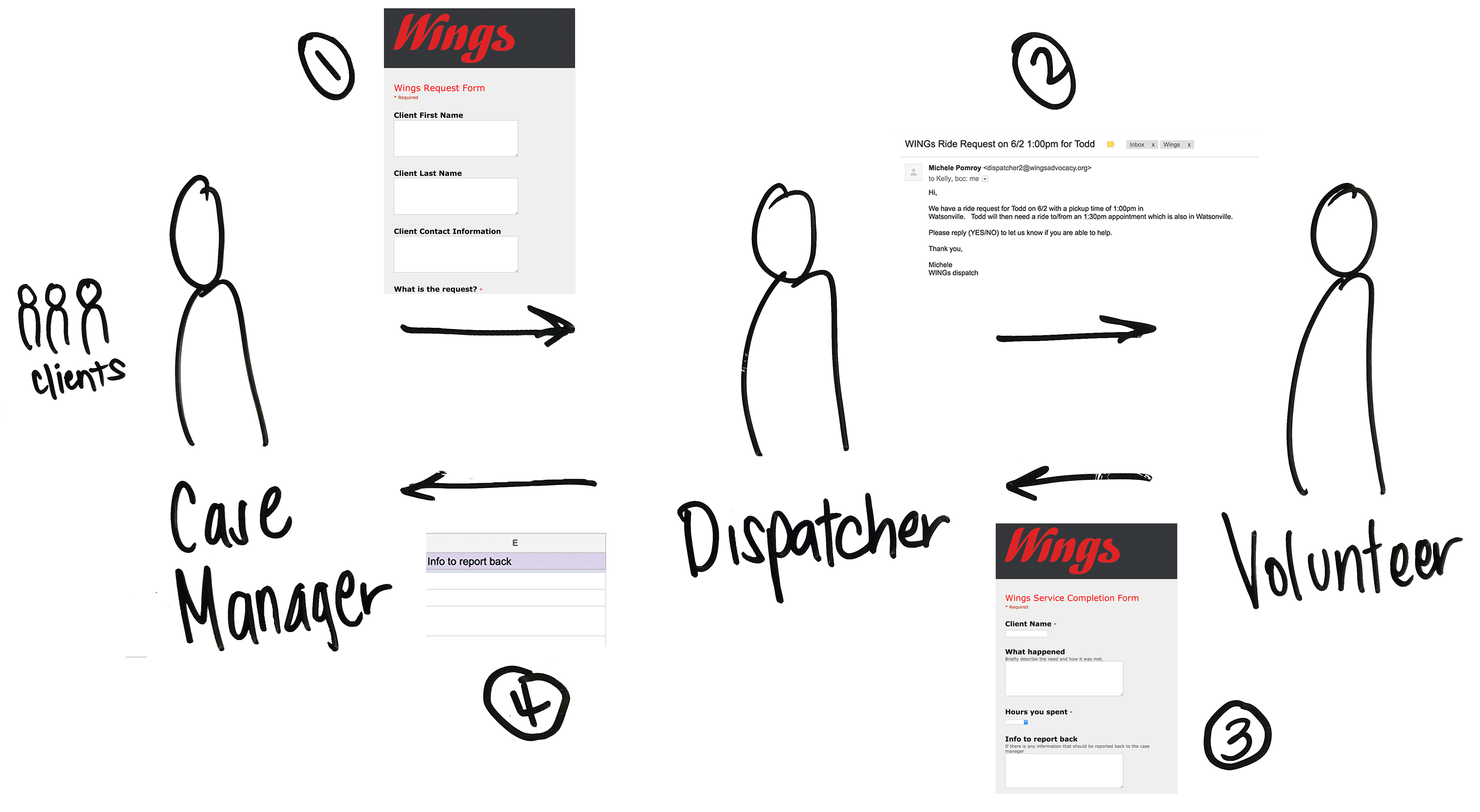 How Wings Works:
 (1) Santa Cruz County case managers send a task request to
Wings
dispatchers on behalf of their clients.  (2) The dispatchers receive the request and send an email to volunteers with the request. (3) When a volunteer accepts and completes a task, they send a completion form to the dispatcher who (4) relays any important information back to the case manager.
Case managers and volunteers cannot directly coordinate and communicate because of the sensitive information regarding the case managers' clients.
Proposal
:
After meeting with one of the founders, I designed a proposal using Keynote to communicate my understanding of the problem and provide an initial project plan.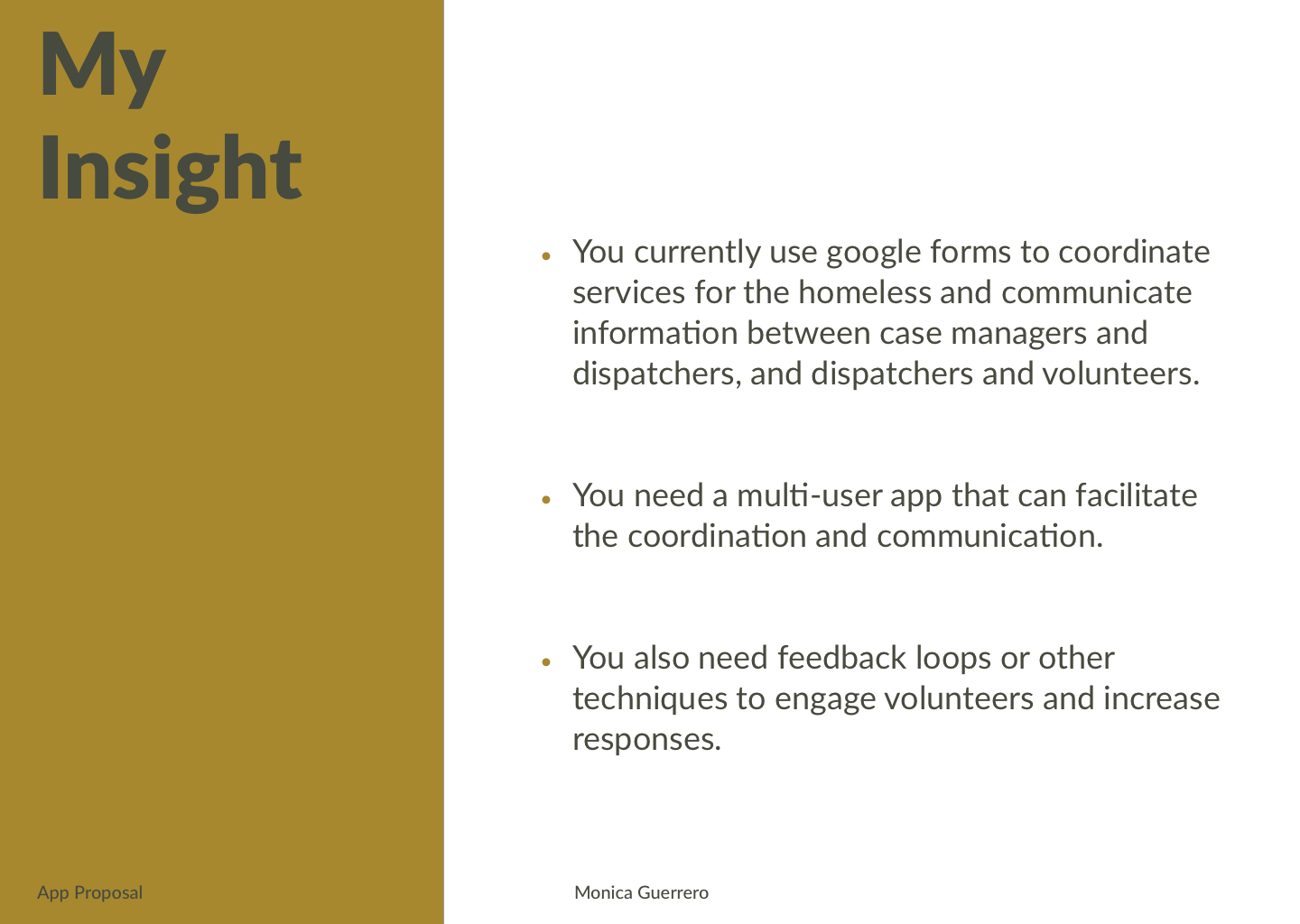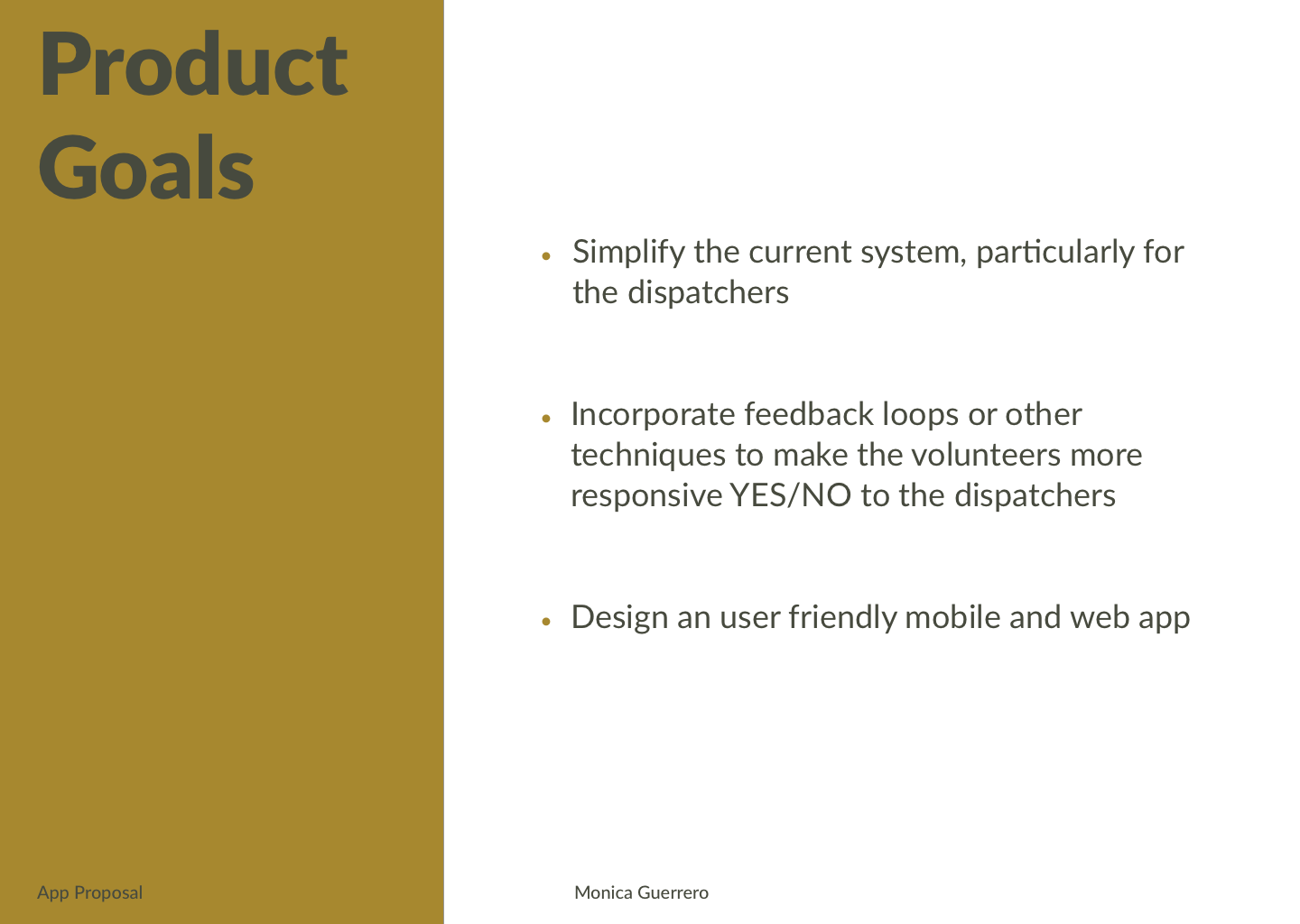 Kick Off:
We held an online meeting to set and discuss project expectations, goals, deliverables, assumptions, and timelines. I used the app Purple to take notes and demonstrate the project development plan as our discussion took place.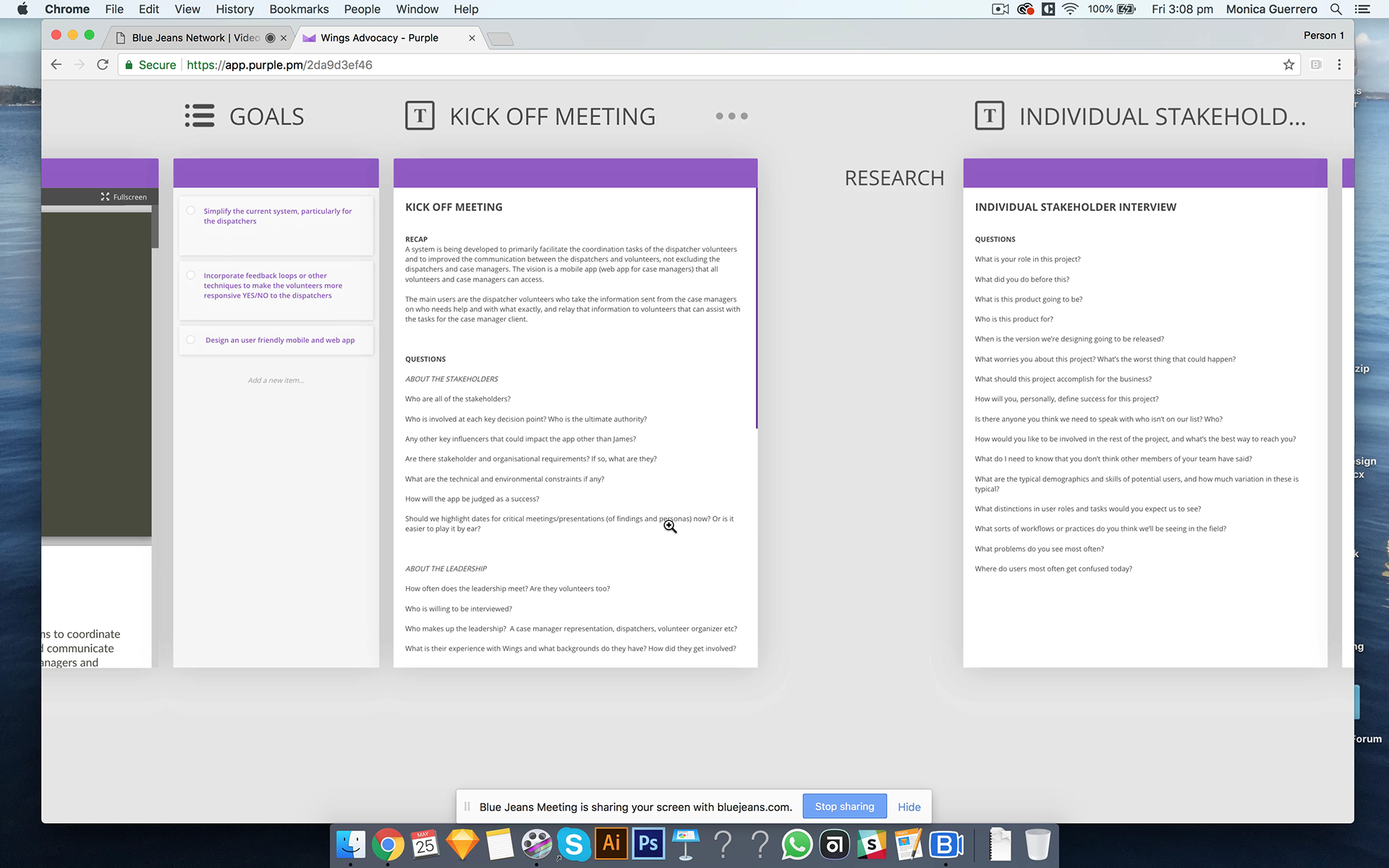 User Research:
I drove to Santa Cruz to contextually and individually interview stakeholders, volunteers and dispatchers about their attitudes, beliefs, desires and experiences with their current system. I remotely interviewed the case managers and asked them to send me photos of the environment in which they use the
Wings
system.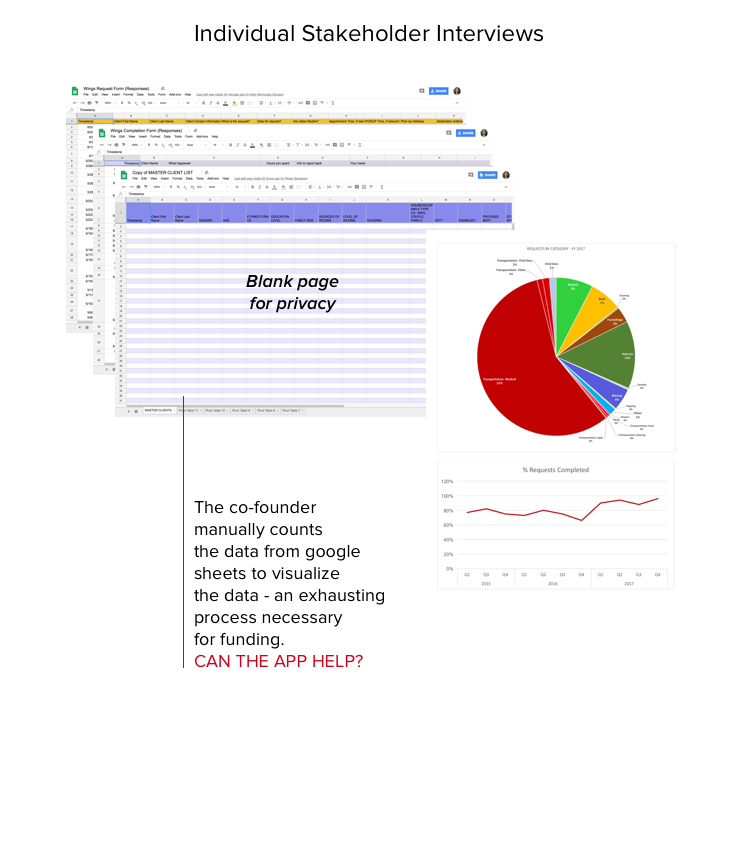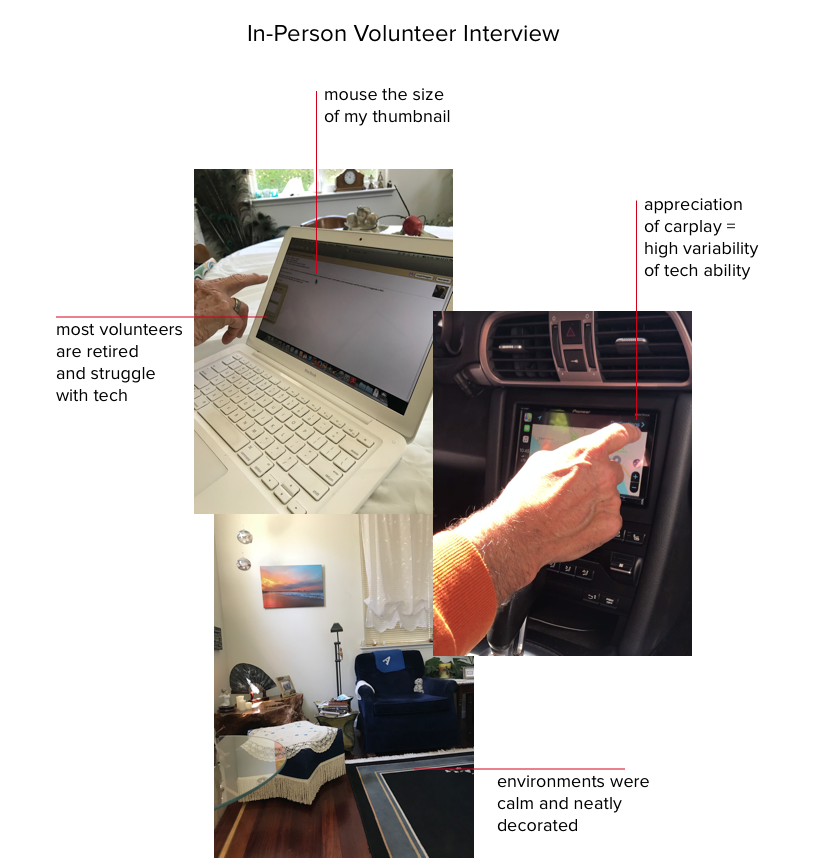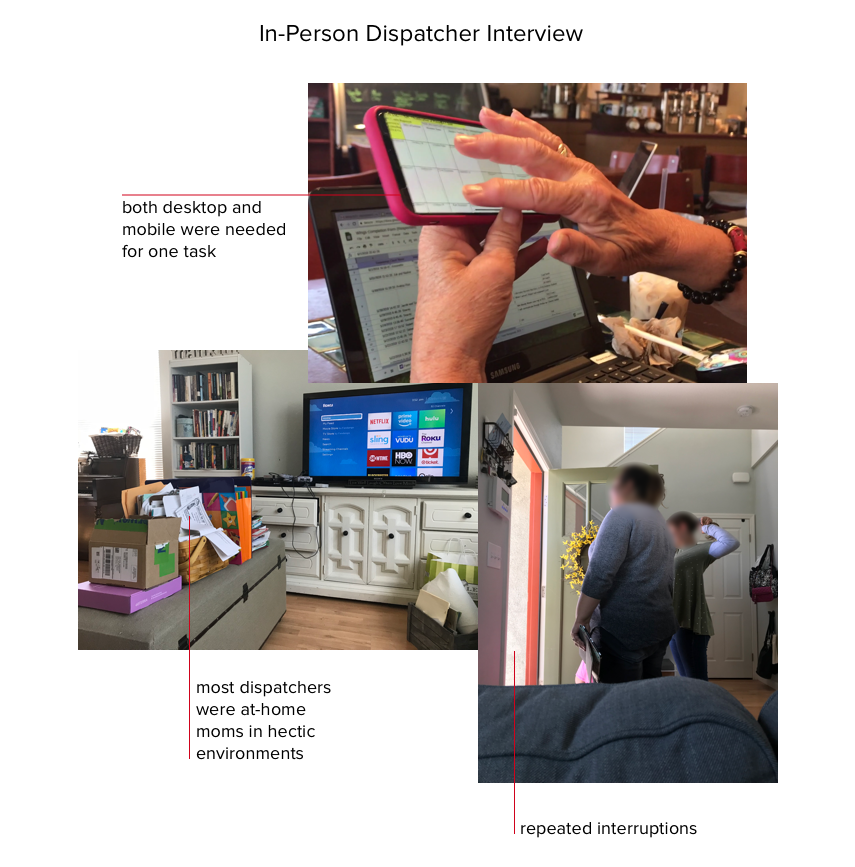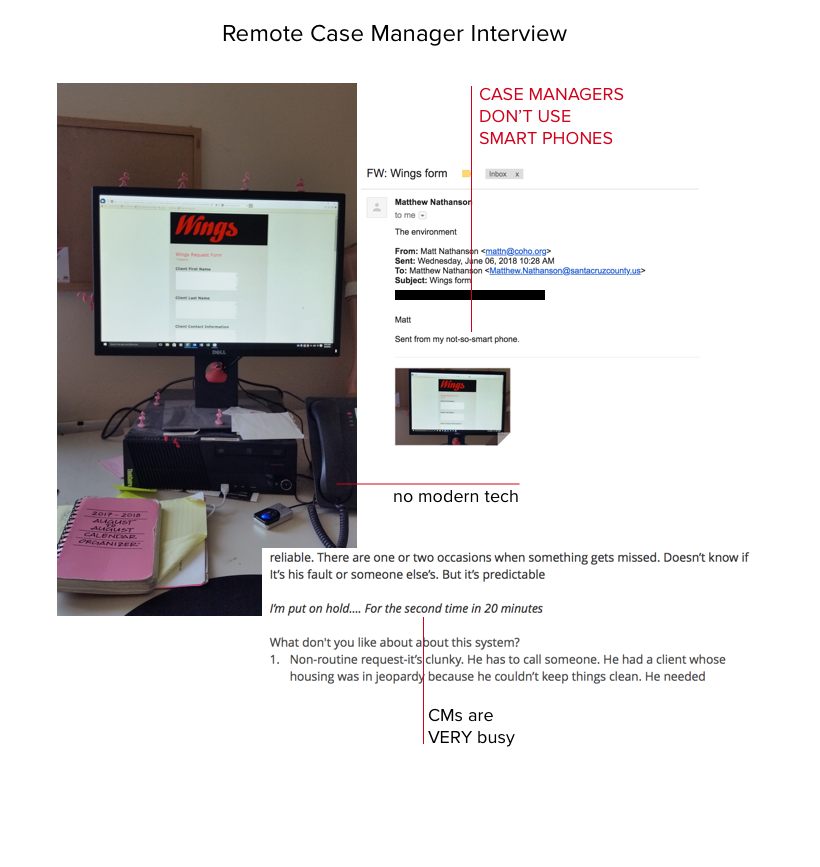 User research told me the product goal had to be redefined. An app for the web is most important because case managers don't use a smart phone and stakeholders need the app to collect and visualize data for grant funding.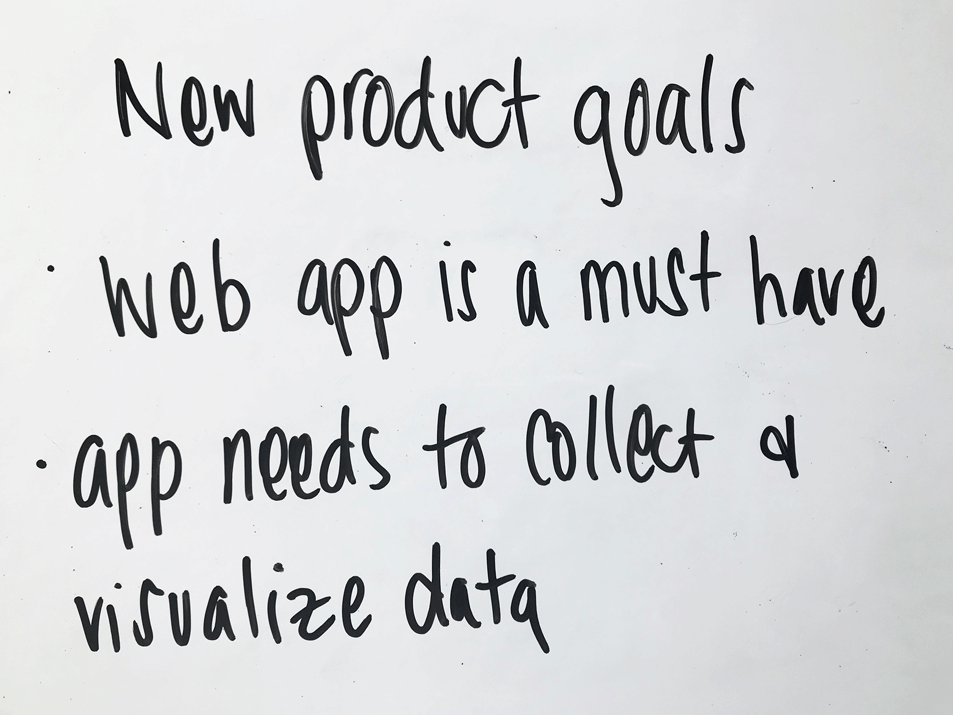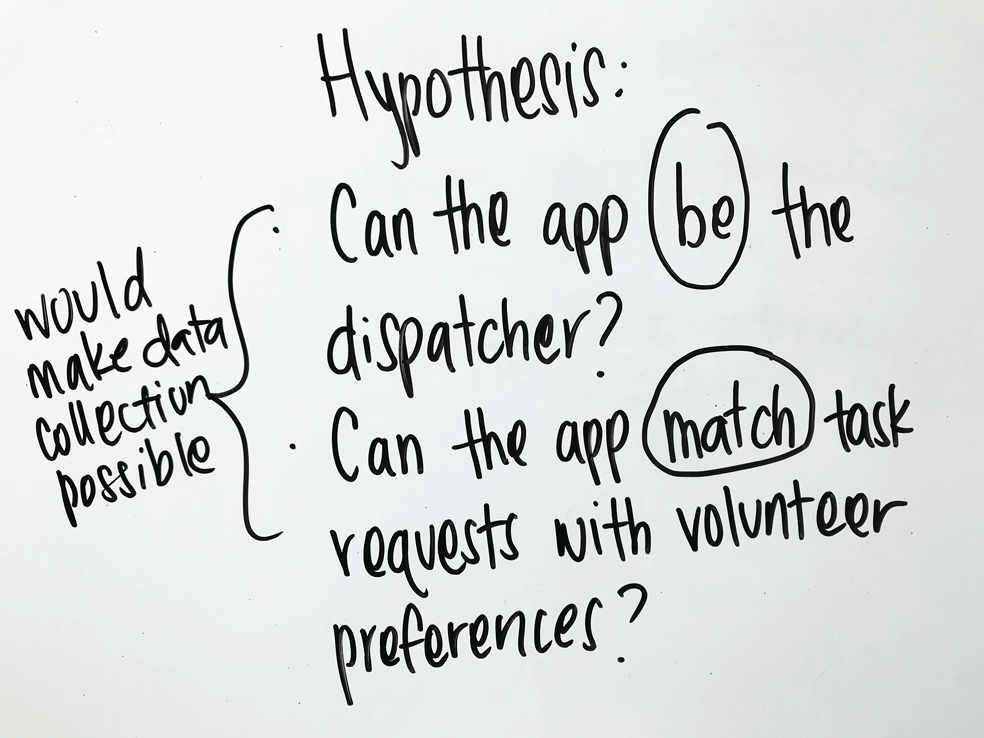 More information to come as the project develops.