Time Frame:
3 days     
Team:
Lisa Gautier,
TPH
founder
My Role:
project manager, user researcher, ux/ui designer
Tools:
Pages, Screenflow, Notion, Sketch
Problem 
A retailer dashboard did not exist. The vintage retailers of
The Pasta Haters
 needed an overview of their shop's status and editable features.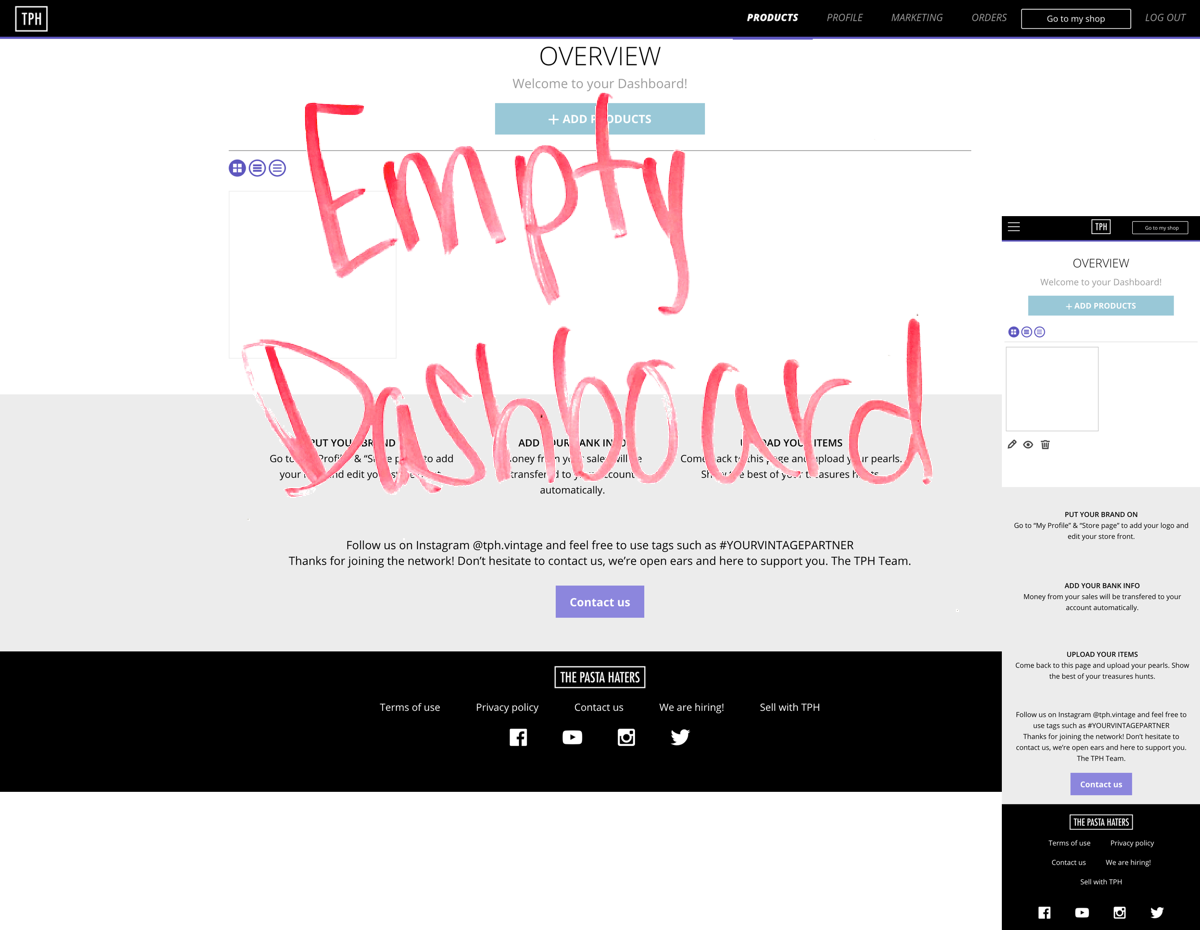 Redesign:
I redesigned the dashboard with cards linked to the features necessary to complete tasks/edits related to the retailers' shop. I hypothesized this could make locating the most important features easier.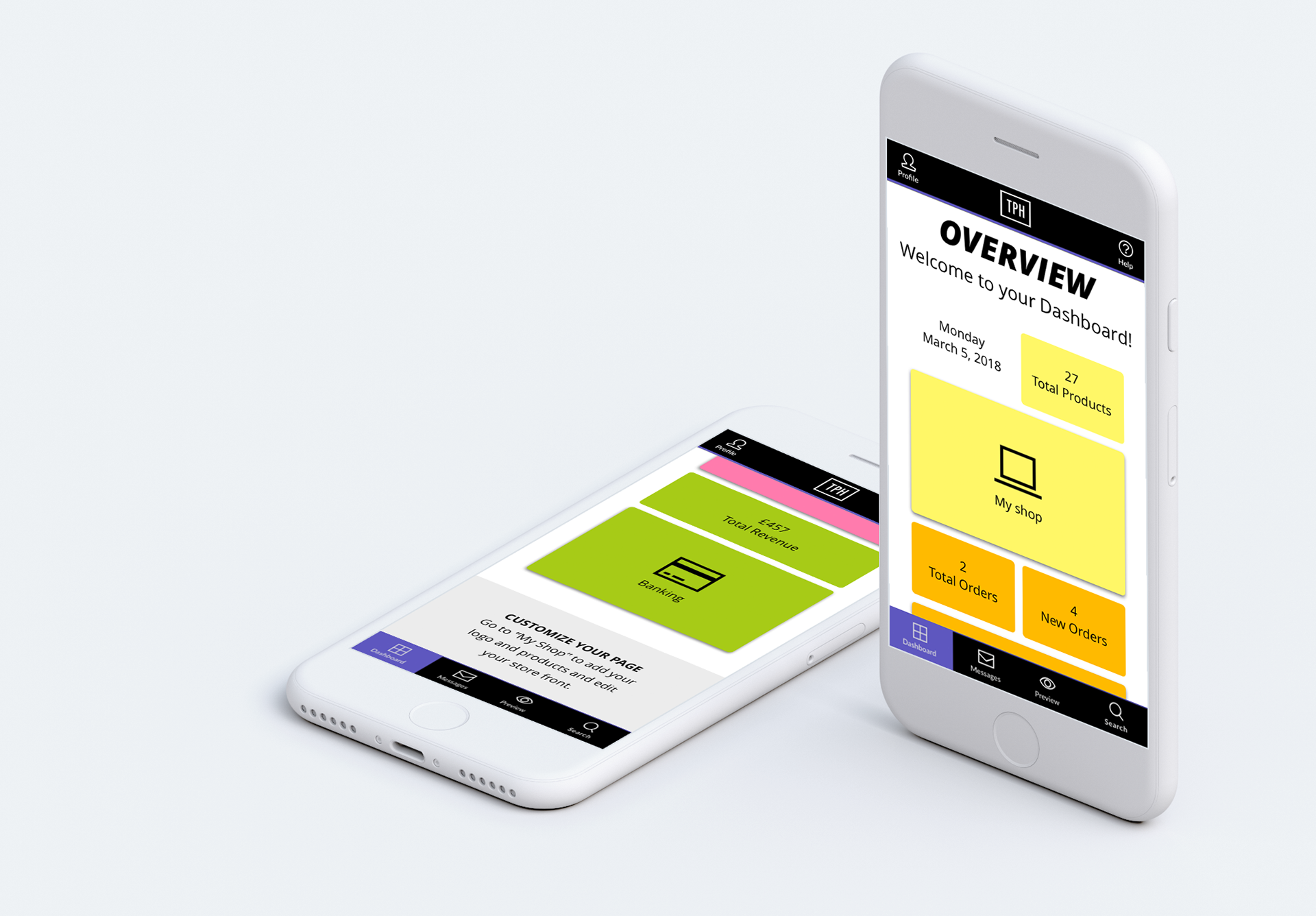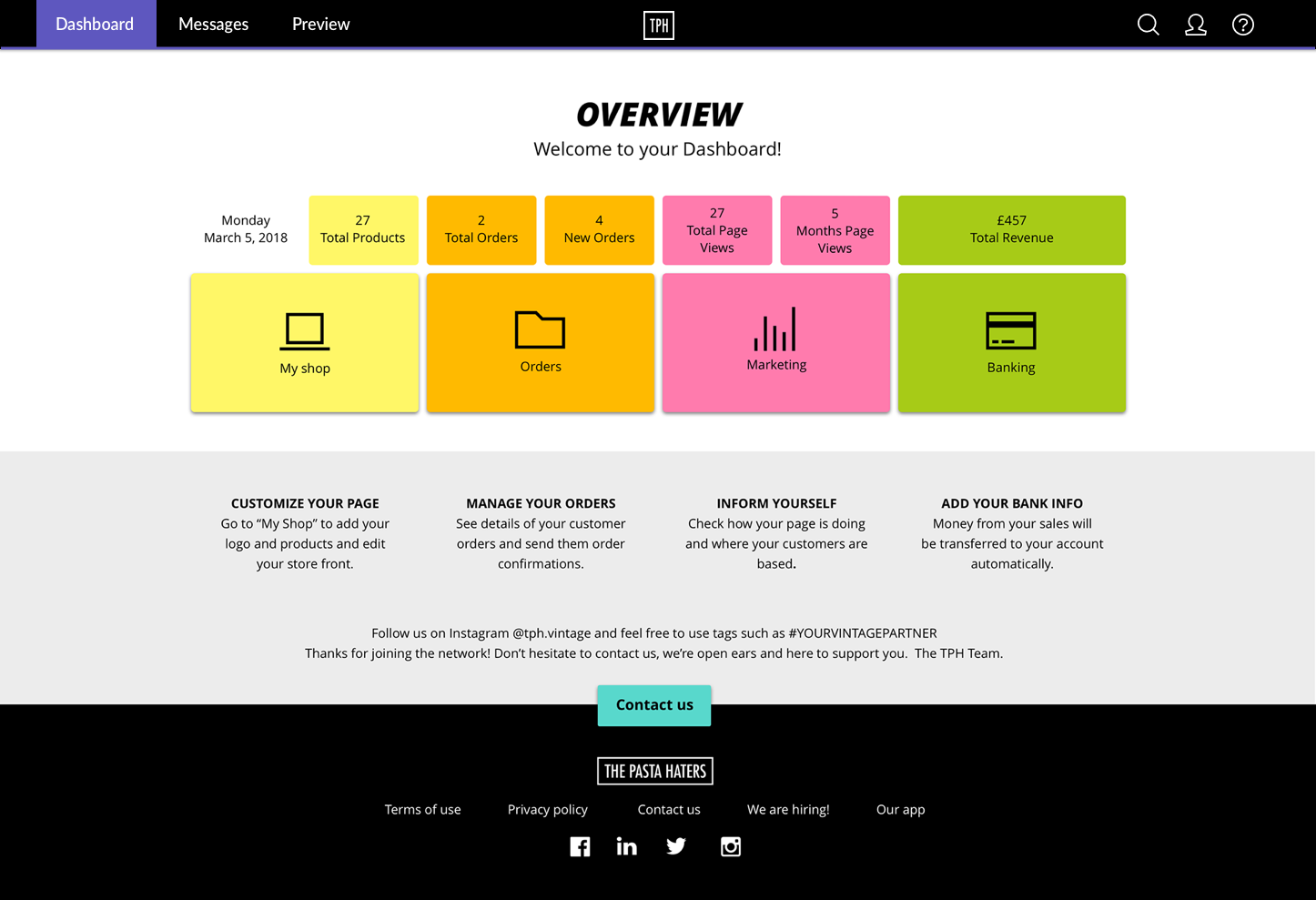 Process
User Testing:
With time constraints, I conducted one end user test to identify retailer pain points and needs to inform my redesign. 
One test was enough for me to form a hypothesis.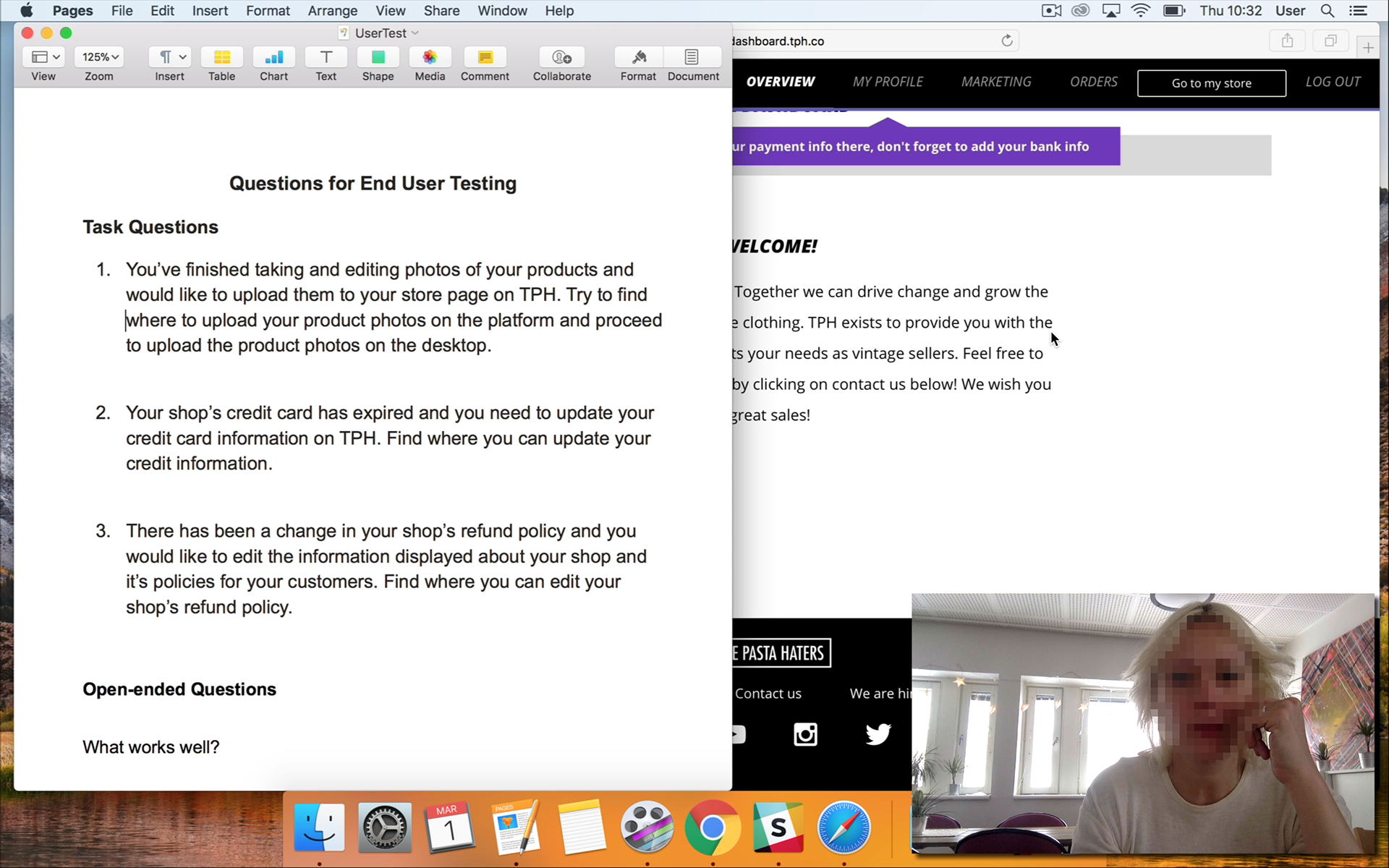 Insight:
When I met with TPH's founder to discuss my findings, she confirmed my insight.
M
ost TPH retailers have minimal technology experience.
The TPH platform is unique in that it allows retailers to showcase their products online because they have difficulty creating and maintaining a platform themselves
. 
Synthesis:
 I used Notion to jot down notes for my reference during the ideation phase and to share my insight with TPH's founder. With more tests, an affinity map would have helped to organize my findings and identify overarching concepts.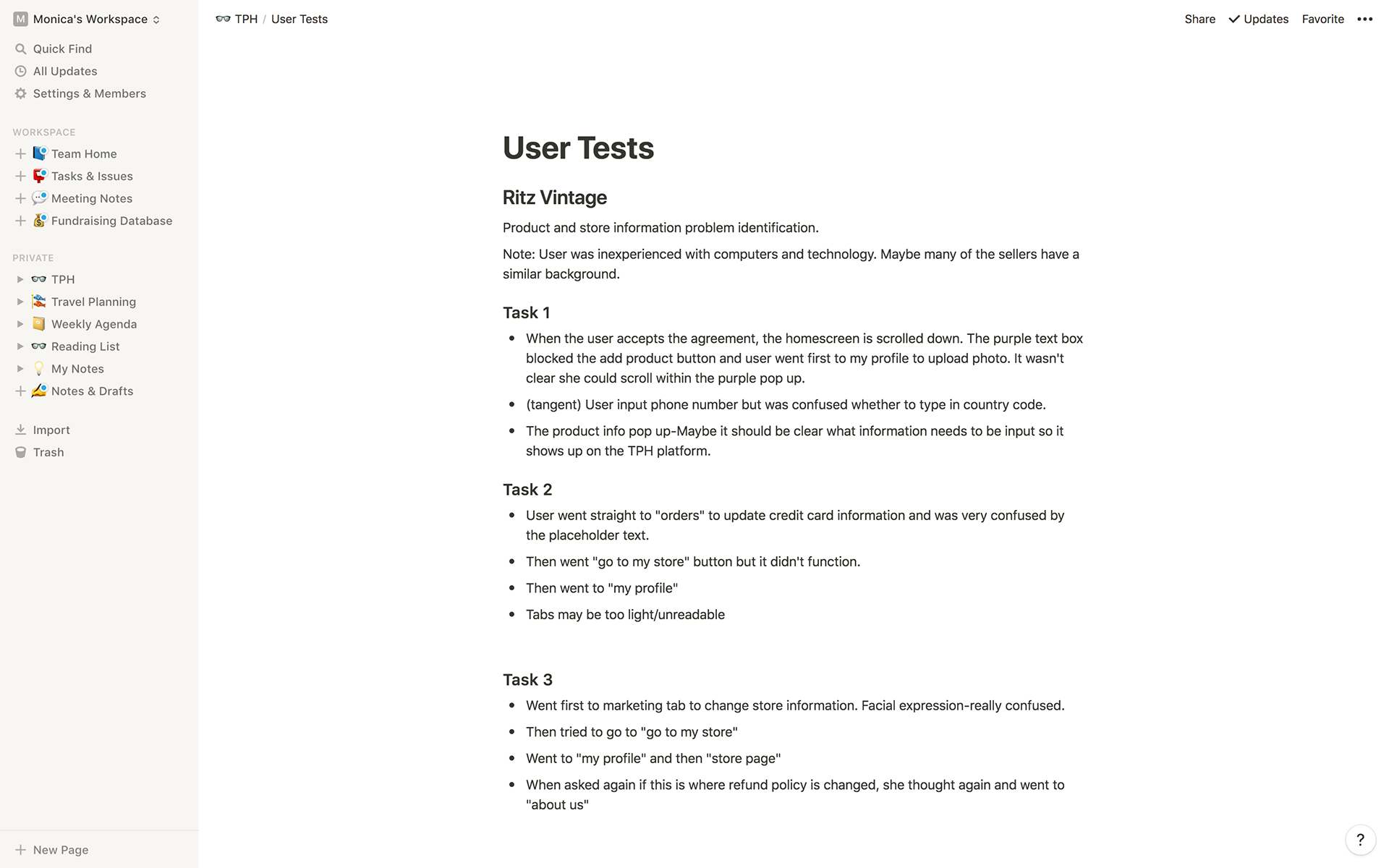 Learnings
• User testing can help identify the uniqueness behind a platform or product.
• Understanding how adept your user is with technology is important because it will heavily influence the design.